Ferro Group – experience and passion
our company and its success are people

0
number of
Ferro Group
employees

0
new employees
who joined the team
in 2021

0
employees with more
than 10 years of work
in Ferro Group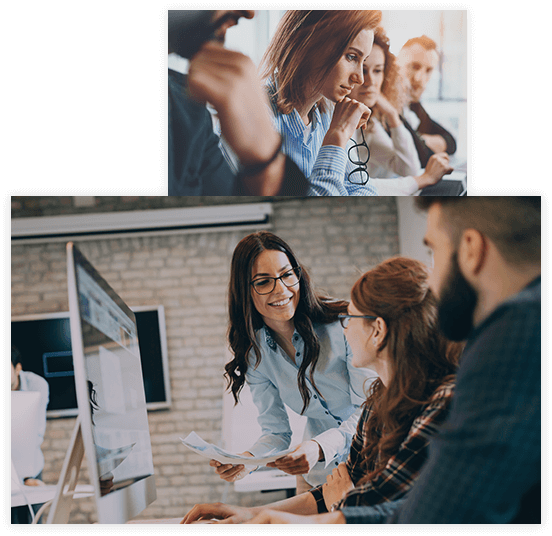 We care for continuous improvement and friendly atmosphere
Unique
Team
Ferro Group and its success are created by people who are the most valuable resource of the company. Ferro organizational culture is created by people with passion and openminded, which is why we employ exceptional people and ensure their continuous improvement. We believe that the right incentive system, good working conditions and partner relations in the team help to work effectively, develop employees and influence the further development of the company. In our daily activities we are guided by values that allow us to build an amazing atmosphere at work.
Core Values

of The Ferro Group
Honesty

Reliable and conscientious performance of duties in accordance with moral and social norms, and respect for other people's property.
Respect

Recognition of the values of other people and their views, regardless of their position and opinions.
Responsibility

The obligation of properly performing the assigned tasks and duties and decisions making within the assigned powers.
Continous Improvement

Activities leading to continuous improvement of work results and increasing your own effectiveness.
Team Cooperation

Realization of the team's common goals through cooperation, mutual assistance and fulfillment of duties within the assumed function
Courage

An ability to overcome difficulties to find the best solutions on the way to achieve the desired results at work.
Quality

A commitment to comply with high quality standards in product, service and support to meet customer requirements.
Management board
The company's executive body is The Board of four, headed by Wojciech Gątkiewicz. The supervisory functions are performed by the Supervisory Board, which is chaired by Jacek Osowski. Below we present profiles of individual members of the Ferro Group Management Board and the composition of the Company's Supervisory Board.
Wojciech Gątkiewicz
Group CEO / President
Aneta Raczek
Group COO / Vice President
Olga Panek
Group CFO / Vice President
Zbigniew Gonsior
CSO Poland / Vice President
Jacek Osowski
Supervisory Board President
Filip Gorczyca
Independent Supervisory Board Member
Piotr Kaczmarek
Independent Supervisory Board Member
Seweryn Kubicki
Independent Supervisory Board Member
Tomasz Mazurczak
Independent Supervisory Board Member
Jan Woźniak
Independent Supervisory Board Member